Licensed & Insured Roofing Company Operating in the Greater Boston Area
Experienced & Qualified Roofing Company Operating in the Greater Boston Area.
Professional Roofing, Siding and Gutter services.
Residential & Commercial Roofing
Home Vision is a professional roofing company operating in the Greater Boston Area, which offers comprehensive roofing services for both residential and commercial properties.
Our team of certified roofing experts has the knowledge and experience to handle a wide range of roofing projects, from repairs and maintenance to full installations and replacements.
Shingle Roofs
Variety of asphalt shingle options. Ensuring that your roof is both durable and visually appealing.
Rubber Roofs
Rubber roofs such as EPDM and TPO are included. We work with the latest installation techniques.
Metal Roofs
Strong, durable and lasts more than 50 years with very little maintenance.
Slate Roofs
Slate offers a timeless, classic look that can enhance the curb appeal and value of your home.
Vinyl Siding
Affordable and low maintenance. It comes in variety of colors, sizes and styles.
Wood Siding
Can last for 30-50 years or more. Eco-friendly & many different styles to choose from.
LP Smartside
Made out of engineered wood it is highly durable being able to withstand harsh weather conditions.
Stone Veneer Siding
A stylish siding option. Extremely durable - excellent choice for Massachusetts homeowners.
Siding is one of the most important building components of your home. It not only plays a huge role in protecting the structural elements of the building such as walls and framing, but it also gives an aesthetic appeal of your property.
Depending on the type of siding you may choose it could increase the home's current market value and enhance its overall appearance.
At Home Vision Co. we offer a variety of siding options suitable for your home depending on your needs, aesthetic preferences and budget. 
We understand that gutters are a crucial element of your home's exterior. They are responsible for directing rainwater away from your roof and foundation, preventing costly water damage and protecting your home's structural integrity.
That's why we take great pride in offering expert gutter installation services that are tailored to your specific housing needs.
At Home Vision Co. you will find Seamless Aluminum (0.032 gauge), Copper as well as Fiberglass gutter installations, repair, cleaning and gutter guard installation services.

Contact us now to schedule your new gutter installation consultation!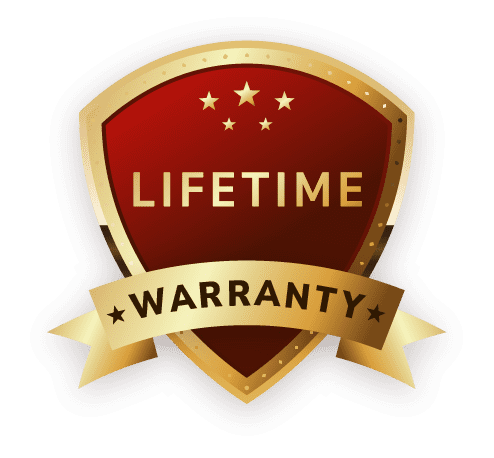 Fully Licensed and Insured Roofing Company
Your home is your sanctuary, and it deserves the best protection. As a professional roofing company operating in the Greater Boston Area, as well as other cities in Massachusetts, at Home Vision Co we offer superior roofing, siding and gutter installation services.
Want to know the advantages of working with us?
Home Vision Co. is a Certified™ Roofing Contractor for GAF
Certified™ Contractor status is only offered to less than 5% of roofing contractors in North America. Those who have earned this designation have exhibited an uncompromising commitment to the highest standards in sales, service, and installation, and are authorized to offer the GAF System
Plus Ltd. Warranty. These contractors have pledged to ensure that each customer receives the best choice in roofing.
A housing project can be greatly executed only with the use of first-class materials & expertise.
We are local, dependable, honest, professional, bonded, insured and certified with many years of experience.
Our Warranty includes workmanship for labor as well as Lifetime Warranty on most of our materials.
Get in touch with us regarding any questions you may have!
We'll be glad to schedule an estimate and explain the work process.
Want to know more about roofing, siding and gutters?
Gutter Installation For Justin K. Belmont Ma January 7, 2023 By Kiril Gutter Installation In order to protect his garage from further damage due to
Yuliyan D. From Quincy, MA Complete Gutter Services, Installation, Repair & Cleaning February 7, 2023 By Kiril Gutter Installation Yuliyan was experiencing several problems with
Gutter covers installation for Mr. Mark Y. from Lexington, MA April 7, 2023 By Kiril Gutter Installation Mark's house is surrounded by huge trees from